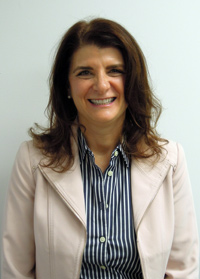 Suzanne Ryan, R.D.H.
A registered dental hygienist since 1980, Suzanne Ryan's skills and reputation as a dental professional are best described by the long association she has forged with many of her patients over the last 30-plus years.
Suzanne holds a Bachelor of Science degree in dental hygiene from Fairleigh Dickinson University and a degree in dental hygiene from SUNY Farmingdale. She is certified to administer and monitor local anesthesia and nitrous oxide analgesia in the practice of dental hygiene.
In her free time, Suzanne enjoys quality time with her husband, children, family and friends. Other interests include spending time outdoors, hiking, gardening, fishing, working out, cooking, traveling, learning and praying. She also teaches religious education and volunteers at a number of activities at her local parish.